It is still the right time to buy and invest in real estate on a location and place of your choice. Today we will look into properties at Soshanguve east going 5 years back from today's date. In our experience we have learned that the market has a wrong perception of saying properties are expensive, they are not affordable and such related stories. In actual fact, properties are the cheapest assets one can acquire. This is seen when we take maintenances and upkeep of your properties, unlike any other assets which needs money on a daily basis. For an example cars needs petrol,oil, services, parts replacements and some equipments need airtime to function. The list goes on and on.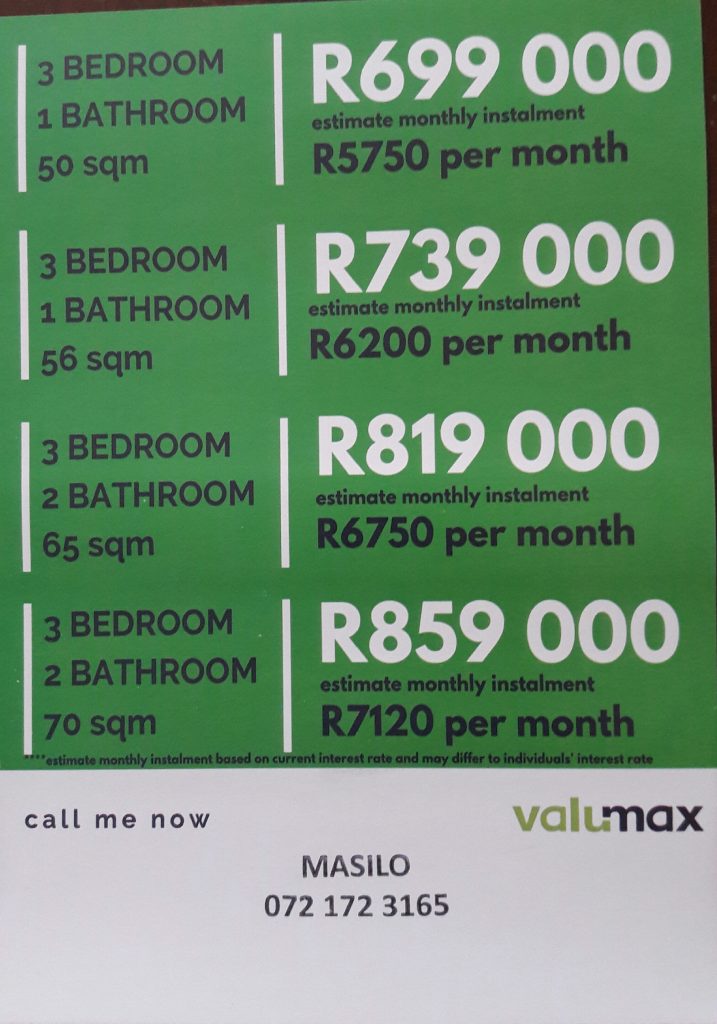 Price is king. You must always get value for your money. Today's prices in properties will always be the good price for that day. What you need to do is to search and go with a better deal in a developing place whereby there are opportunities for all. In this regard that is why we have chosen Soshanguve east. If you can look back 5 years ago on the selling prices and on what has been added in the area and is still going on you will realise that not investing in this area means you must still learn great times. You need investment education and/or just book an appointment for site visit if you are not a resident!
By looking on price differences from 5 years ago you can see that if you have bought by then how much money you could have made today if you were into properties for investing which we are all in it on that way, just most people are reluctant or they don't get the right advices. The easiest way is to buy today and rent it out for 2 years then sell. By doing that you will grow exponentially.
Get an expert like Bene Ba EL Holdings to render real estate agent services and to offer professional advices.